Social synthesis
2018, self designed fabric, stainless, acrylic glass, artificial leather, wire, filling, artificial hair, c-print on acrylic, magnets, natural stone, bamboo, spray paint, feathers, led lights, cables, adaptor, variable size
Social synthesis grasps the concept of enlightenment, especially through evolutionary humanism. 
Ethics more than morality are the cornerstones of being together in society. Morality is defined by an established belief system, but ethics are renegotiated over and over again in human terms, between individuals. How self-interest can be placed at the service of humanity is one of the greatest ethical, political and economic challenges of our time1
This philosophy understands the term of emotional maturity from within and in spiritual context.
1 www.leitkultur-humanismus.de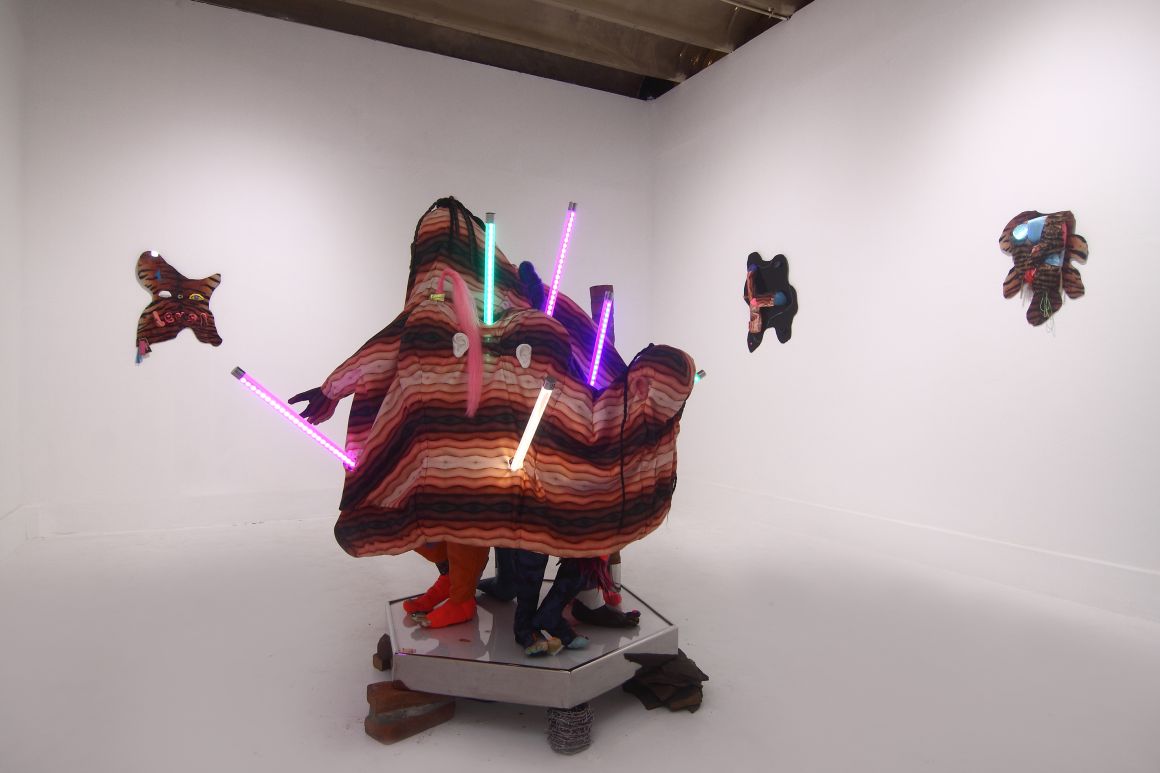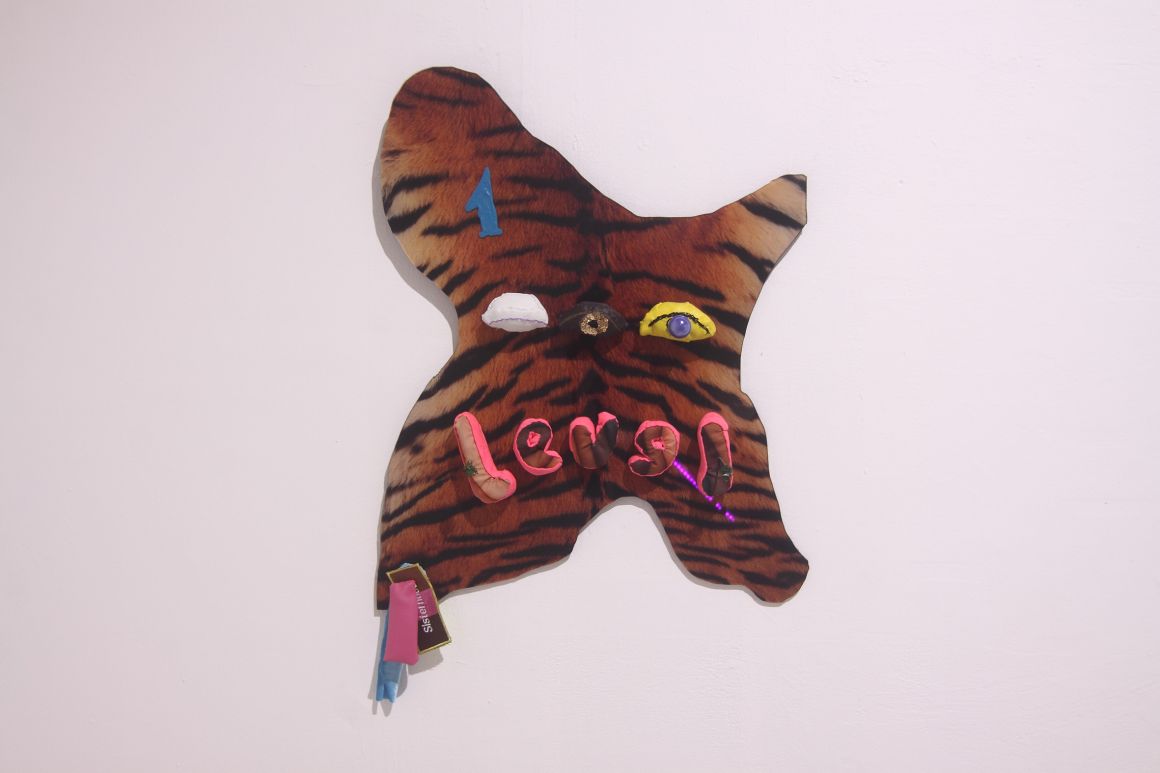 Power of synthesis I, II, III
2018, c-print behind acrylic glass, fabric, acrylic paint, accessories